Back in the day, I never saw the attraction of covering up my beloved Amiga 500. Things have changed a lot. Pets, Kids and working from home mean that I'll do anything to protect my Amiga 1200 (the Amiga I always promised myself). With such crazy hardware prices, you'd literally be silly not to protect your "investment". I needed a dust cover. But not any old dust cover. I wanted a one-off.
Introducing Sew Ready. They make some of the most beautiful Amiga covers we've seen and after a short conversation we asked them to produce a one off Retro32 Amiga 1200 unit to sit pride of place on my black 1200. As you can see, the results are amazing.
Quality
The contrasting red and grey work so well with the Amiga rainbow colours (colours taken from the Amiga tick) – all topped off with our logo. Its perfectly embroidered with the finish and attention to detail not often seen these days.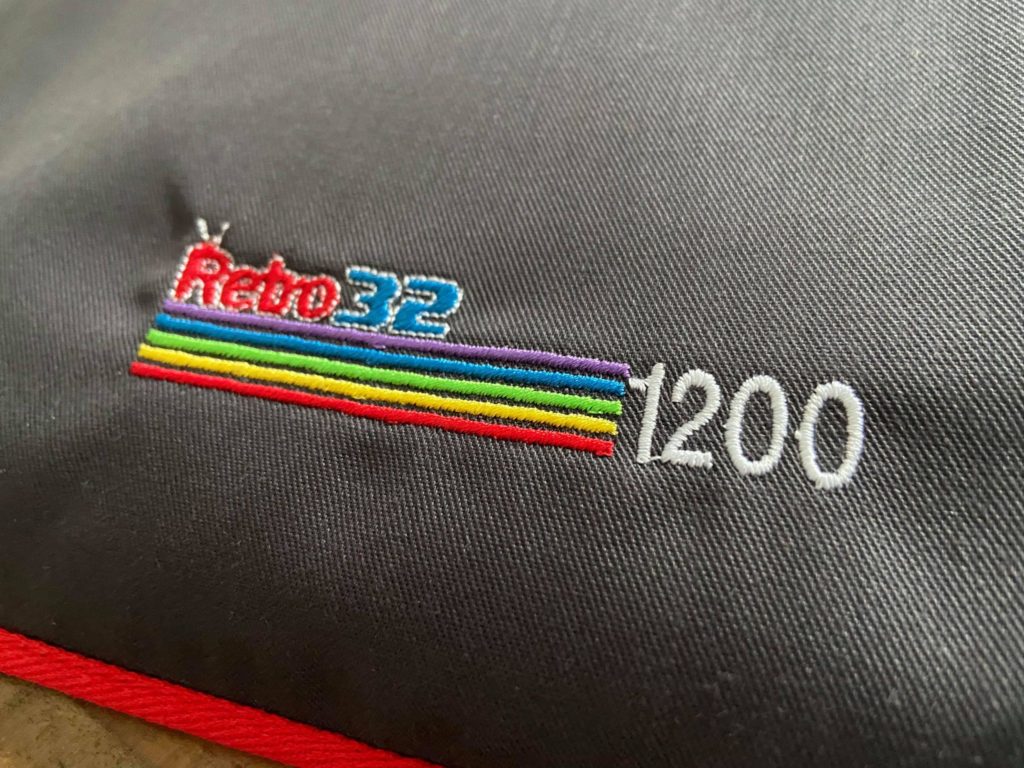 Fitment
As you would expect – the fitment is spot on. It fits snugly, not tight but juuuust right. The rear of the case is cut out meaning you can leave your cables safely attached without having to compromise the cover. Not wanting to gush (maybe a little) but it's bloody perfect. Even with our external GOTEK display and an array of PCMCIA adapter cards tucked neatly inside it looks wonderful.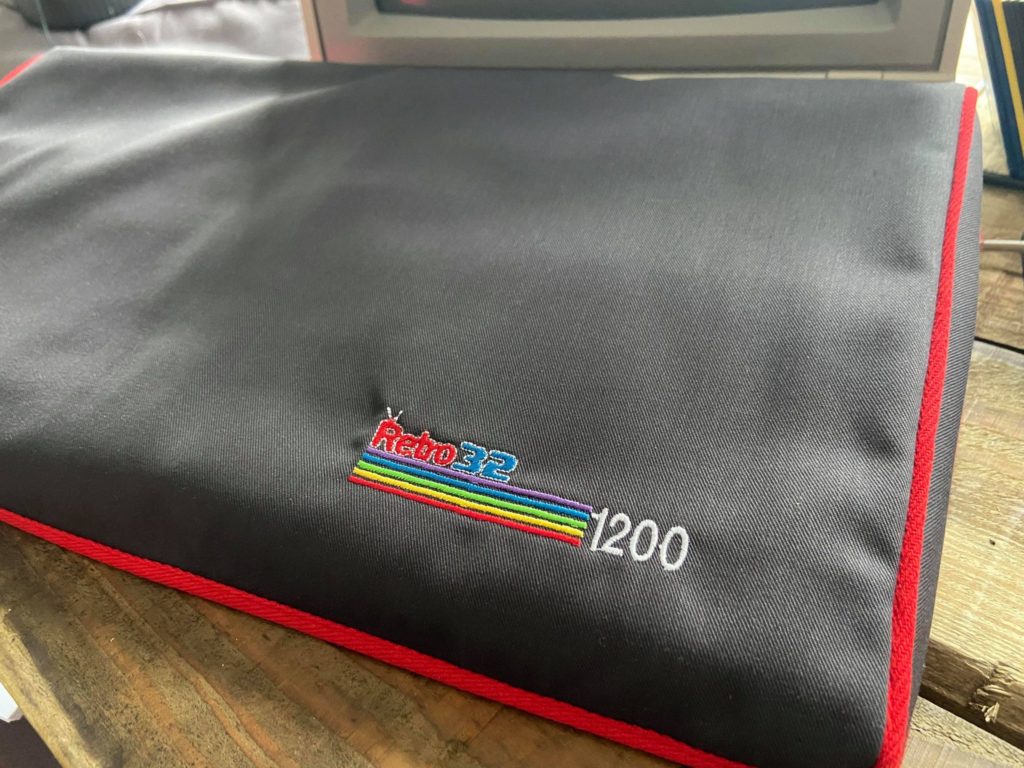 Conclusion
Being a small business owner myself, I'm all for supporting UK businesses especially when they produce such amazing products like this for what is a very niche market. We highly recommend Sew ready, every aspect of their product and service is top-notch. 12/10
Sew ready make covers for a wide variety of covers for a huge range of Retro machines inc the Commodore 64, 128, and even the Mega Drive!
If you're looking for a cover you can reach out to Sew Ready on Twitter and Facebook – click here for their eBay shop
** This isn't a sponsored article. I paid full price for the cover – in fact, I'll be looking to order one for my 500 and CD32 very soon.