Retro32 staffer and ASCII artist extraordinaire FuZioN of NeoKortex has secured first place in Flashparty 2021 ASCII Compo. His epic last-minute entry titled "txt art 4ever" secured with a win with 210pts, dominating two other strong entries in the Commodore Amiga ASCII Text Art category. As you can see from his entry below, his entry absolutely smashed it with his unique classic Amiga style.
Enough chat… here it is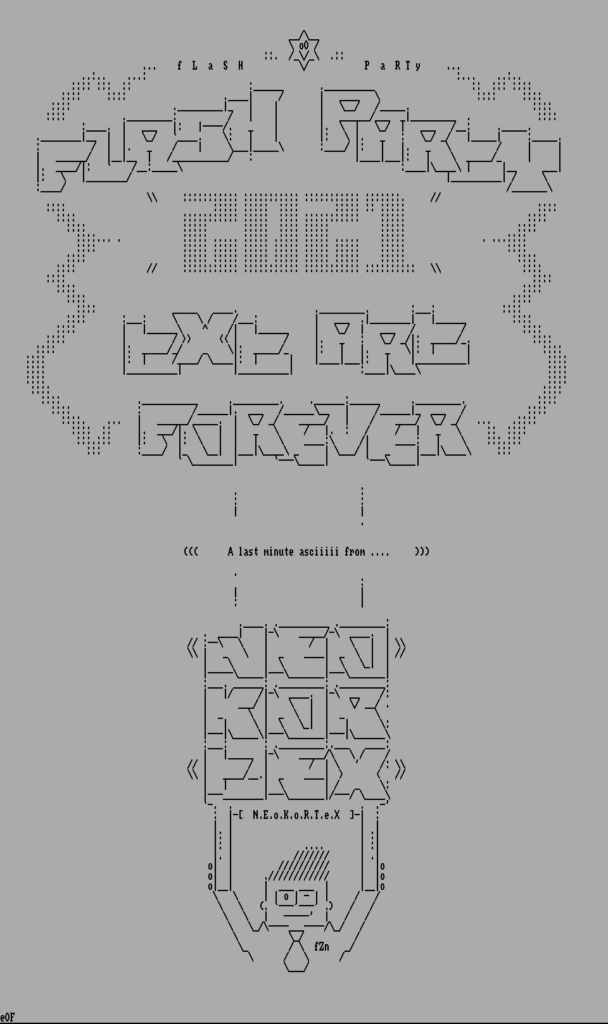 We reached out to our boy for comment
"I had some entries more or less ready for a couple of demoparties but unfortunately, they were cancelled. After a quick check of what was happening on Demozoo, I noticed Flash Party were taking Amiga Ascii entries but the deadline was the next day. So, I managed to get some oldskool style ascii knocked up fairly quickly and submitted to the entry system. There were only 3 entries in the dedicated Amiga Ascii compo but the voters liked what they saw and I got the top spot."
His latest win marks another epic entry and it's great to see our boi getting the recognition he deserves. Those keen-eyed visitors will also notice artwork by FuZioN used throughout the site, I'm sure you'll agree that he's got the gift and we look forward to seeing what's next.

Keep it up my dude!!
For those wanting to see what went down at the party – check out the Flashparty Youtube Channel