Fed up of washing a clean car, walking your dog for the 5th time today, or attempting to play every game released by Sensible Software on your Amiga Gotek? We have the solution for you, so dig out that printer and let's do some retro computing papercraft.
These beautifully designed papercraft templates from rockybergen.com are just what you need to ease those lockdown blues. There's an epic selection available including the epic Amiga 500, Commodore 64, Apple II and the iconic Nintendo Gamecube.
As you can see from the photos, we've (helped by my 8 year old daughter) already put together the Amiga 500 and a tank mouse and reunited it with its full-size sibling.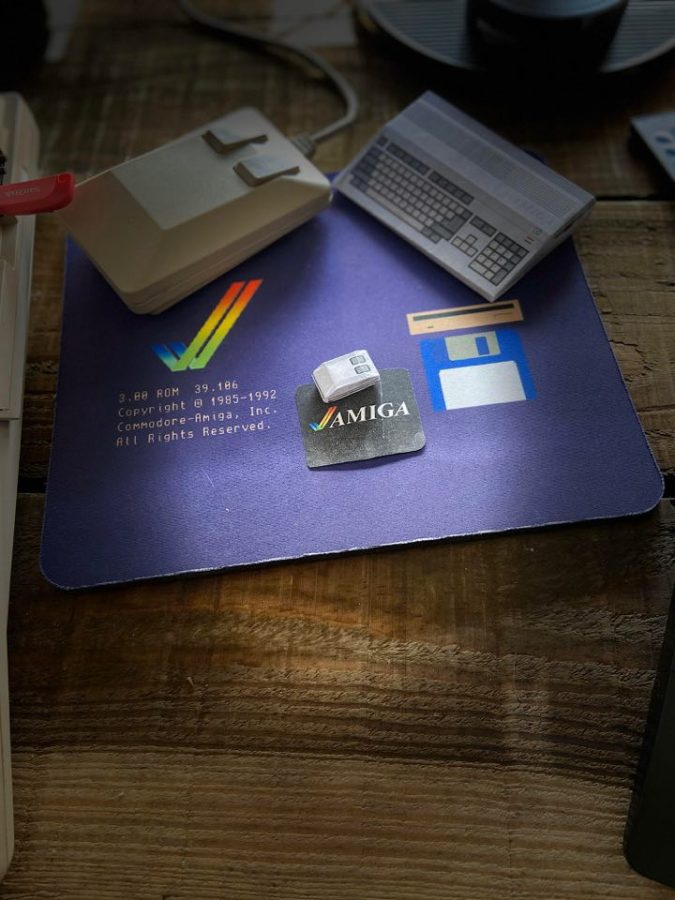 Papercraft Tips
Here's our top tip to help get those sharp folded edges. Once you've cut it out, score ALL the fold lines with a ruler and a scissor edge. Please be careful, it's easy to cut yourself but you'll have some crisp lines making construction a breeze with MUCH better results.
You'll also get much better results from a colour laser printer if you have one (we have a Dell C1760DW), you get a much firmer print from laser unlike the wet papertowl effect you often get from the cartridge eating inkjets.
More Soon
We're just putting together the monitor and have made a start on the Gamecube too, we'll keep you posted. Enjoy!
Let's see your papercraft!
Let's see your retro papercraft, post a reply to our facebook post of this article!