I don't hide the fact that I'm a "pad" gamer. Maybe that's something to do with my childhood Sega consoles, even with those less than ergonomic lines of the Mastersystem Pad, it was my first REAL home console and is a memory I will treasure.
Moving to the current day, for Amiga gaming I'm a massive fan of the Competition Pro Honeybee CD32 controller, joystick gaming on the Amiga never interested me… until I tried a stick from Immortal Joysticks. The weight, the quality components and the feedback from those glorious microswitches remind me of the days in Timezone (Australian arcades), playing Mortal Kombat and Street Fighter 2 until all my pocket money has been dumped into those machines. These sticks don't bend and creak like your average Zipstick or Cruiser, This thing is a unit – you could literally beat someone to death with it (please don't).
Lovingly assembled by Amiga enthusiast and streamer Andrew McCloud (twitch), it's easy to see that a lot of thought has gone into the design and development of these joysticks. Each one is custom made to your requirements with options including autofire, customisable buttons (a dedicated up / jump button) and a wide range of colours allowing for a truly unique and "one off" joystick made just for you. I mean, just look at those braided cables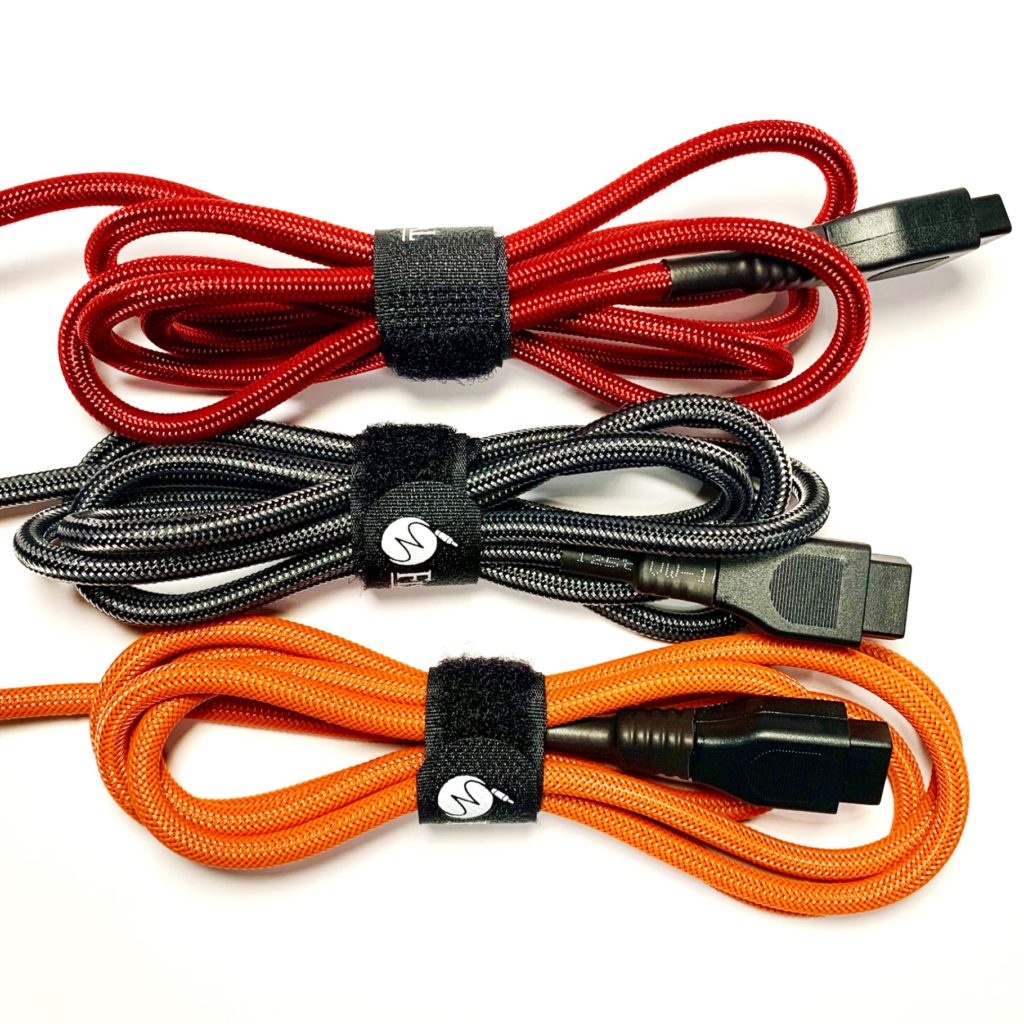 So what makes an Immortal Joystick?
Diecast aluminium alloy enclosure

Premium arcade parts (such as Sanwa Denshi, Seimitsu, Suzo Happ etc.)

Braided cable

Standard DB9 connection

Zero-latency

Authentic retro feel
What Systems will they work on?
As you guessed, they are fully compatible with the Amiga and Andrew has also recently showcased his Amiga CD32 compatible version with even more buttons to mash! It's also compatible with the ZX Spectrum (using Kempston interface), C64, Amstrad CPC6128, Atari, Vic-20, C128, Sega Master System, GX4000 (using 3rd party adapter), MSX (using 3rd party adapter), X68000 (using 3rd party adapter), USB Windows, Mac and Linux (using 3rd party adapter)
Not All Joysticks are made equal
Despite my initial reservations about "stick" gaming, this is the best non-pad experience to be had on the Amiga (in my opinion). The quality of the components, the stunning finish, the attention to detail make using this stick an event, an experience. For games like the epic Turbo Tomato, you simply can not beat this.
The only thing missing on our test unit was the "clicky" microswitch buttons to match the stick, however with each Immortal Joystick custom made to your specification – this would be an easy fix.
Everything about this joystick oozes quality. Get yourself one. You won't be disappointed.
Order yours from https://www.immortaljoysticks.co.uk
Note that Immortal Joysticks are now accepting payments via Klarna giving you 30 days / 3 payments and 0% interest on all orders.
Want to see an Immortal Joystick in action? Check out the Amiga For Mortals twitch stream
[ngg src="galleries" ids="1″ display="basic_thumbnail" thumbnail_crop="0″]