If you've found this article, you'll know how hard it is to acquire games for your beloved CDTV. Like you, I have been trawling eBay on the hunt for reasonably priced original games without any luck.
Rather than opt for an internal solution such as a Terrible Fire card or use an external floppy, you can download the ISO files and burn them at home onto CD-Rs to have that real CDTV experience.
How to burn CDTV games
I would recommend using a program such as IMGBurn for burning your CDTV ISO images – https://www.imgburn.com – use the IMGBurn mirror for the download or you might get a silly software package install.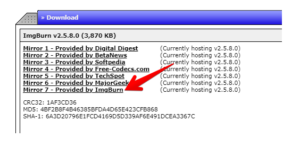 Which disks to use for the Amiga CDTV
After some trial and error, Twitter came to the rescue and recommended I use the Verbatim CD-R disks. Check out the Amazon link below. They work a treat!
Which CD Writer to use to burn CDTV games
I use this Samsung DVD writer as I have no real need for a permanent drive anymore. It seems to burn CDTV games perfectly and you can pop it in a drawer when it's not in use. Please let us know in the comments which writer you use so I can add to this list.
How to burn Amiga CDTV Games
Simply open IMGBurn – select the CUE file for the CTDV disk and burn. Set the burning speed as low as it will go to help compatibility. Note that some writers will only work at 10x / 16x speed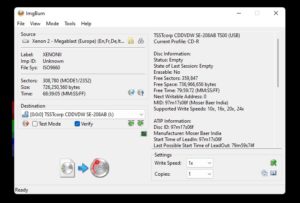 Note that some games may be downloaded as ISO files, IMGBurn will burn these too.
How to play burnt CDTV games
There is no difference in playing burnt CDTV games. Simply pop them into your CD caddy and you're away.
CDTV game download links
See below a list of locations to download your CDTV games
Note – use this at your own risk – we do not host these and therefore make sure you are doing this legally.
Archive.org – The complete CDTV ISO set. I would recommend using the torrent for this as downloading directly from the website can be very slow.
AmigaJay's A-Z of Amiga Games
This is a compilation disk full of Amiga games for your CDTV. Please consider donating to AmigaJay if possible to support his work
If you know of any further trustworthy links then please let us know in the comments below.
Let's here from you!
Have you got any CDTV game-burning tips? What's your favourite CDTV game? Let us know in the comments below
Enjoy and long live the Amiga!