With the retro gaming and Amiga scene booming it's no surprise that "entrepreneurs" are taking full advantage of the resurgence in nostalgia for all our old tat stuff. They'll print a logo on anything. These socks are proof of that.
In this monthly series, we'll be buying retro tat so you don't have to. The first instalment showcases this rather fetching Amiga Workbench 1.3 socks from AliExpress. This iconic Kickstart 1.3 image played a massive part of my childhood. Now, I can wear my heart on my feet.
Price
As you'd expect from AliExpress, these socks cost less than a Costa coffee, yours for just £2.46 (as of 30/5/23) plus shipping and tax. For those new to Ali not that the prices shown are often plus shipping and subject to tax. You don't see the full price until you're in the check out so just be mindful of this.

Click for the AliExpress Link
Quality
These socks are described as 95% polyester and 5% spandex. If you've bought crappy quality clothing from China before you'll instantly know that cheap silky feeling. It's not that they are particularly thin (unlike my hair) but all that silkiness might cause you some issues if your house features lashings of hardwood flooring. You'll be on your a$$ quicker than my wife on rollerskates. In all seriousness, please be careful.
Being a printed item, it's doubtful that the print will last longer than our prime minister but in the interest of science I'll be wearing the s**t out of these, putting them through their paces to see how they stand up (hehe) to the demands of modern-day life. I'm taking one for the team here. I suspect most of the print will be gone in a couple of months. Let's see.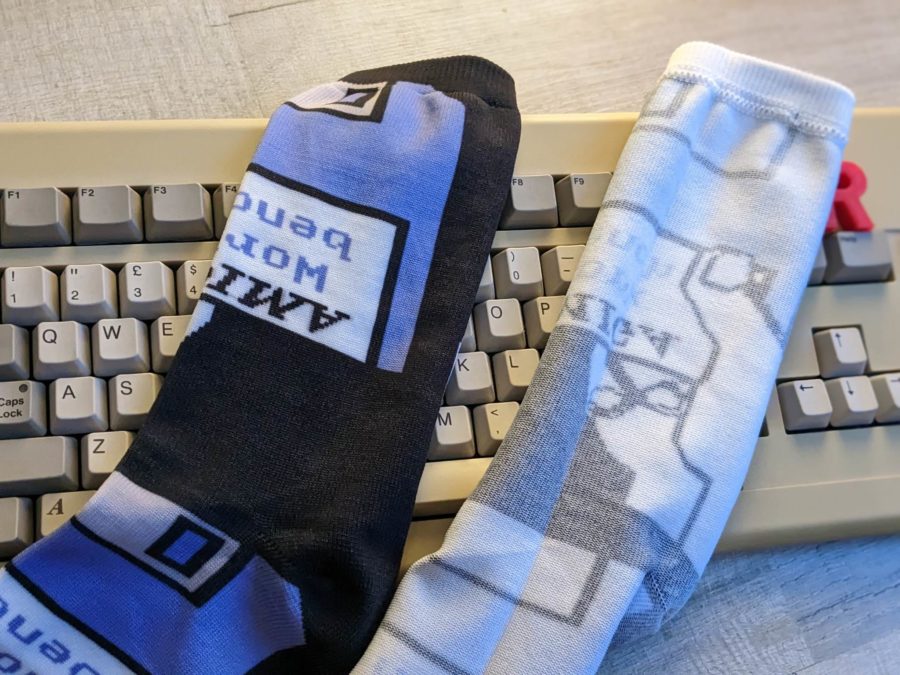 Fit
I'm an average size 9 foot and these socks are a bit of a squeeze. If you're much over that or have a lardy ankle you might want to steer clear of these. I doubt they'll fit your fat feet but they might just work as compression socks if you're a flight risk. Maybe they'll give with time or just stretch out completely – time will tell. It's not that they are a particularly bad fit, the biggest issue here is the cheap material they are made from. With that said it's hard really know the real fitment until they have been through the wash a couple of times.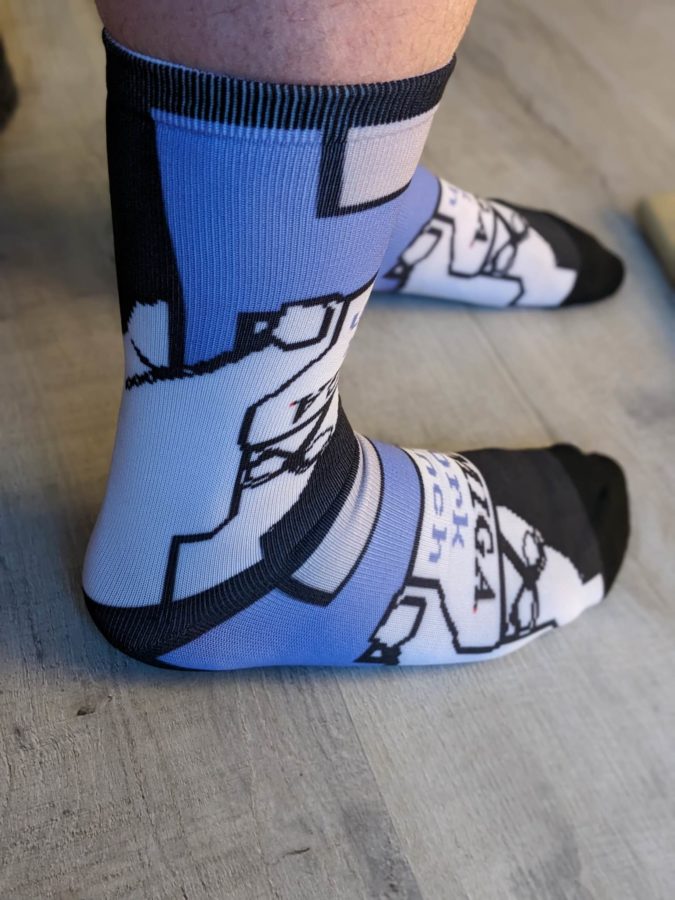 Value for Money
For just over a fiver delivered, you'll be the coolest nerd in your house. Your wife won't let you out in public but my gosh they'll look good with a nice pair of Crocs. I'll certainly be sporting them at the gym tomorrow. I'll post the photos to prove it! It's a small price to pay for a unique pair of socks and you'll take great pleasure explaining them to anyone unlucky enough to see you wearing them. With that in mind – would you wear them?
Verdict
Personally, I think they are pretty cool. With a nice pair of sandals, they'll certainly be a talking point at the BBQ. I'll give them a solid 7/10.
If you've got a suggestion of some RetroTat we should be buying drop the details in the comments below or grab us on social media.
How to buy!
Click here to order yours from AliExpress today! Enjoy and long live the Amiga (or click the image below). As you'll see they don't just have the Amiga socks. You can get a whole range of retro socks. You're welcome. https://s.click.aliexpress.com/e/_DBnhq7x
Gallery