Unlike many other top-down racers of it's time such as Skidmarks and Micromachines, ATR didn't get the recognition it deserved (Awarded just 70% by Amiga Format). This beautiful game featured some of the most addictive and fun multiplayer racing games back in the days of the humble Amiga 500. Even though it's been many moons since I last picked up the controller, it was just as fun and accessible as it's ever been. Team 17 smashed it with this one!
Details:
Developer / Publisher: Team 17
Release Date: 1995
Our YouTube Video
What a blast capturing this video was. Shame I didn't qualify. Damn, I love this!!
Reviews: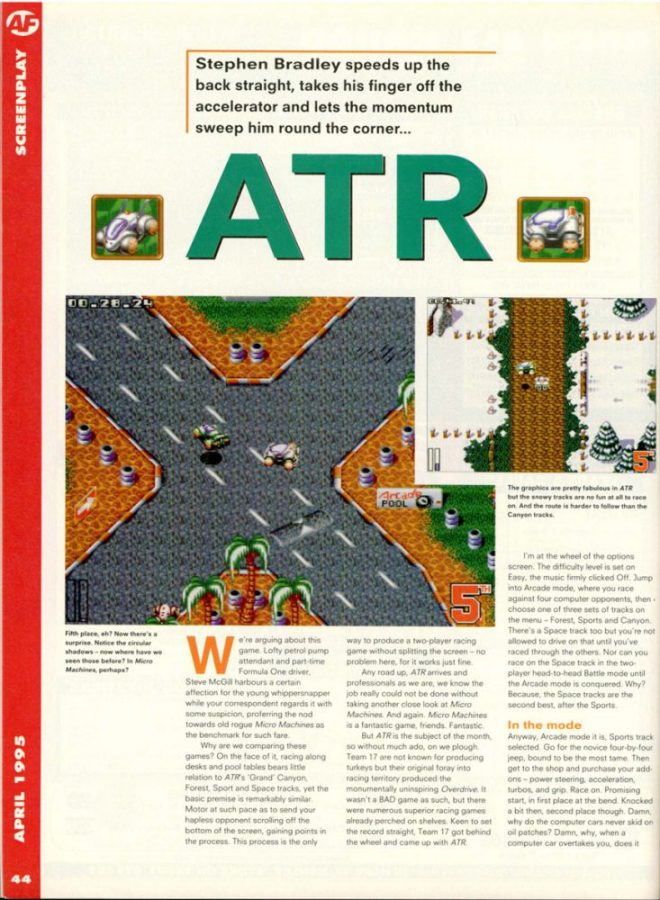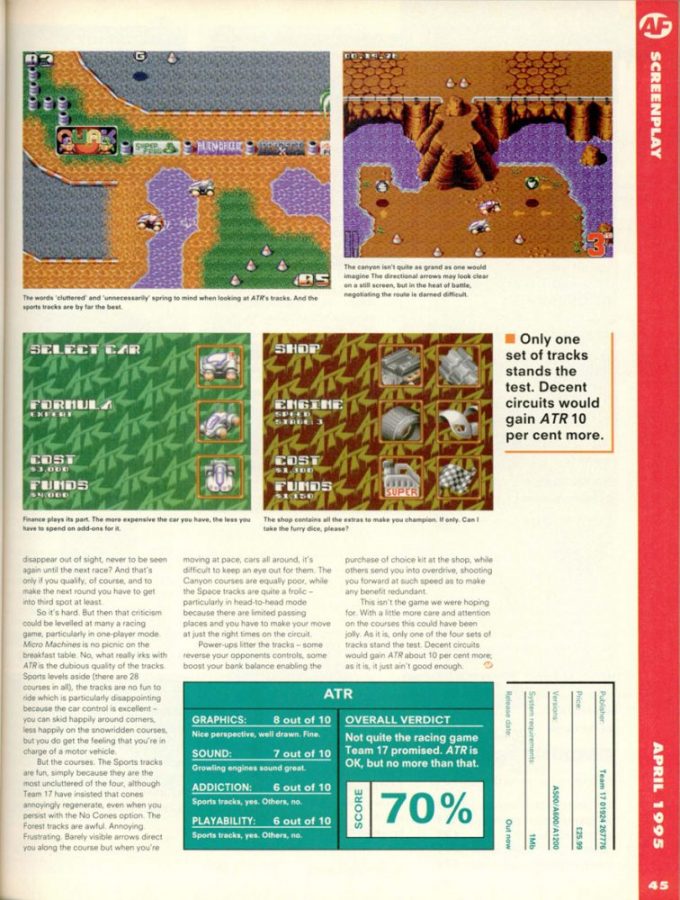 Screenshots