You've only got to see a screenshot of this epic game to have the music rushing through your head. This iconic game was a beautifully simple fighting game, easy to play but hard to master. Despite my shortcomings in the skill department, this video showcases the game's vibrant colours, addictive gameplay and stunning sound.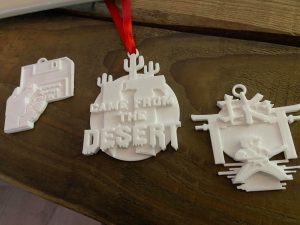 Developed by Archer Maclean (he also did Jimmy White's Snooker) with music by the legend that is Rob Hubbard, this game is a must for any retro gamer.
Since this is such an iconic game I've also immortalised it in a one-off Christmas tree decoration. Click here to order yours today.
Youtube
Recorded with my beloved Amiga 500, using an OSSC and Elgato Game HD capture card. Post-processing using Premier Pro Get your OSSC here – https://amzn.to/33NVf4N
ADF Download
Download IK+ for your Amiga and play on your Amiga Gotek / Amiga WinUae Emulation
Screenshots