Description
The SkyQ mini is a great little box that allows you to fill all your TV's with all the entertainment that Sky has to offer. The only thing missing is an affordable way to mount the SkyQ mini box behind your TV for a clean and clutter-free install.
We're about to change that with our custom made SkyQ Mini wall mount brackets – allowing a simple and secure installation
What's Included
2 x Black SkyQ Mini wall brackets
These brackets have been custom made to follow the contours of the box. When fitting with the ports facing down ensure you have spaced them correctly so the cables can still be inserted.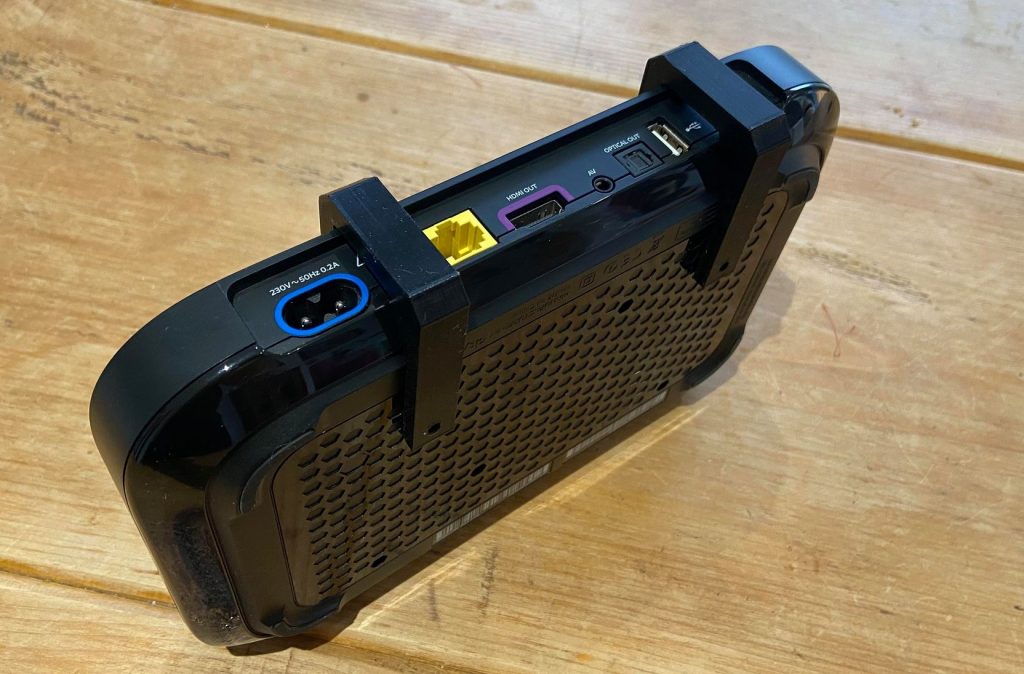 Installation
Installation is easy, requiring just one screen in each bracket. The screen holes feature an oversize countersink to allow for many different types of fastners. The hole itself is 5mm in diameter.
Please note that these brackets are 3D printed and may feature some inconsistencies due to the printing process. All our items are QA checked.
Delivery
We offer FREE UK delivery on this item. Normal delivery charges outside the UK will apply