I've finally upgraded my A1200 to an A1208 with his stunning little 8MB fast ram board from Amiga Passion.
This affordable little upgrade slides neatly into the bottom expansion port (trap door) of the A1200 and adds a whopping 8MB of fast ram in addition to the 2MB already on board.
As you can see from the video – the Dhrystones score from Sysinfo jumped from 1267 up to 2833 – an increase of over 123%. We've already had a try at our benchmark game – Zeewolf 2 and we were blown away with performance boost over our stock Amig 1200. We'll be dropping a comparison video very soon!
The extra ram will not only help improve the playability of many games but it also opens the door to WHDLoad, enabling games to be stored and executed from an internal compact flash / SD card.
This isn't the first upgrade to out now A1208 and it certainly won't be the last. What's next? Maybe some retrobrighting?! If you've got any suggestions of what we need next for our beloved 12008 then let me know in the comments.
Youtube
Check out the video below and be sure to subscribe to our great channel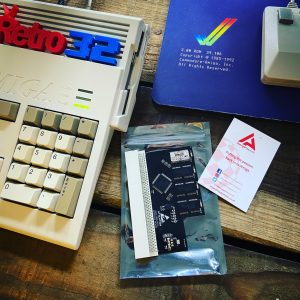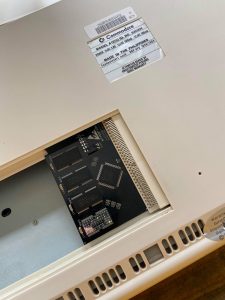 OUR OTHER AMIGA ARTICLES
As well as all the game videos we've been pumping out recently, we've also got a number of other Amiga guides. Check out the links below