Collecting games for obscure and what some have described to me as "failed" platforms isn't easy. Titles are often hard to come by and often command a high price.
This is the unfortunate fate of the Amiga CD32. There are a tonne of games I'd love to play but at sometimes over £50 a piece that just isn't possible. This guide is designed to change that.
Obviously, we're not condoning piracy and this should ONLY be done for backup purposes with games you already own.
Download Location
The full download can be found below. (We take no responsibility for this download – you ave been warned)
https://archive.org/details/Amiga_CD32_TOSEC_2009_04_18
What's in the pack?
The pack includes what we believe is every game released for the Amiga CD32 plus a heap of cover disks, applications, educational titles and more.
My standout games are: James Pond 2 – Robocod | Jetstrike (one of my favourites) | Speedball 2 | Pinball Illusions
For a full list of whats in the pack click here – AMIGA_CD32_TOSEC_2009_04_18 – CONTENTS
How to download
We recommend using a torrent client like uTorrent to download the pack. This offers the most reliable download for what is a 50GB file.
Simply download the torrent file from the download location above and open it with your chosen torrent client. Be warned that it could take some time for the full download to complete.
How to burn
Once you have the file, unpack the required application game as below.
Using Imgburn (link here) – open the .cue file as extracted and burn the game at the slowest speed your drive will allow. This helps protect the laser in the CD32.
1. Extract files to your chosen location. i.e. the desktop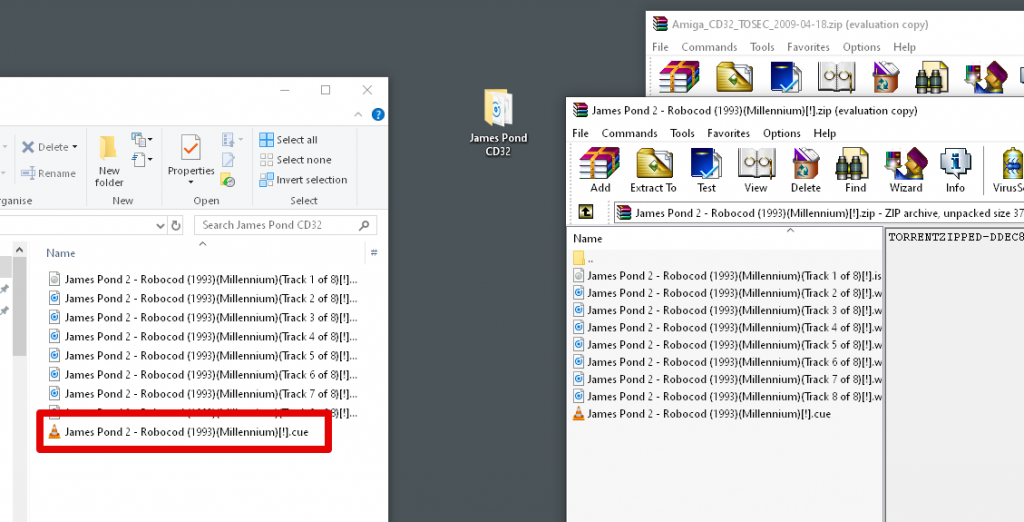 2. Open ImgBurn – Select Write image file to disc
3. Select the source for the image – you should select the .cue file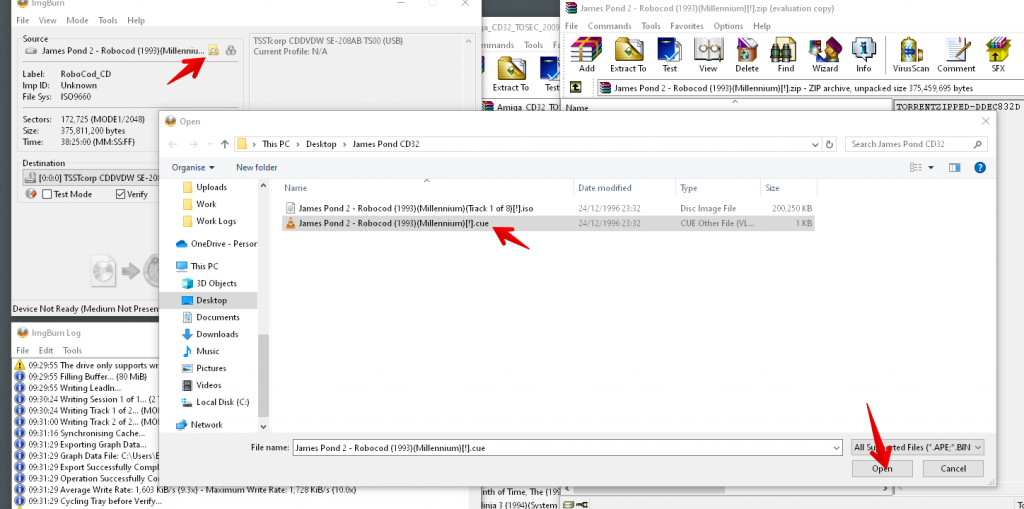 4. Click burn and you're done!
How to play
Simply pop your disc into your Amiga CD32 and you're ready to go!
Let's hear from you!
Do you have any tips for collecting Amiga CD32 games? Are you having issues with the download and burn process? Let us know in the comments below
Other Amiga Resources